Get an average electricity price as low as 3.9¢* per kWh.
Lock in a great low electricity price for 12 months with the Simply Low 12 Plan from Gexa Energy. Enjoy peace of mind knowing your energy charge will not increase for 12 months. Plus, you can feel good knowing all Gexa residential electricity plans are 100% green - at no extra cost!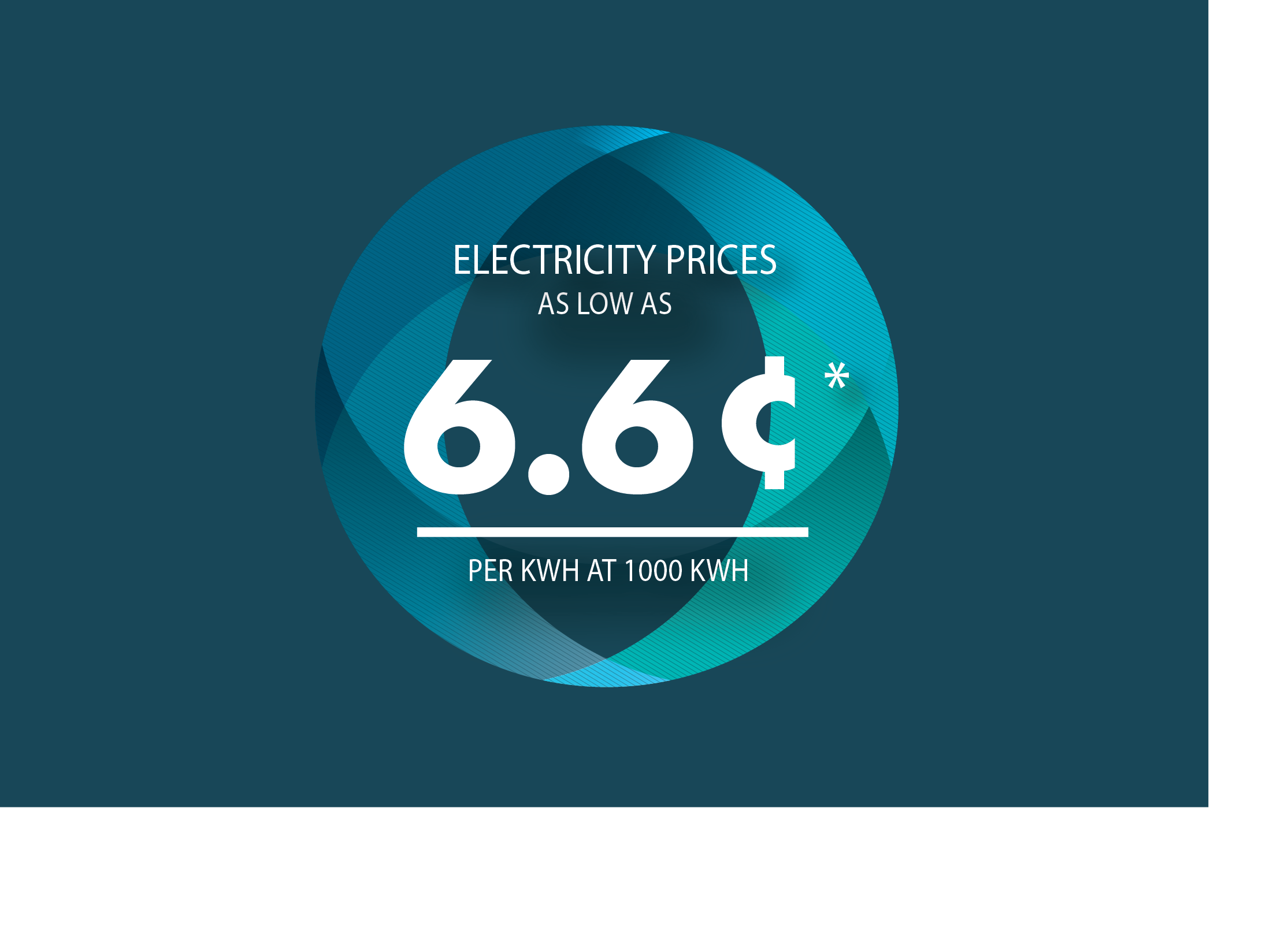 Enjoy peace of mind with a straight-forward fixed rate plan.
Now is the perfect time to lock in a great low rate and protect yourself from volatile energy prices.
With Simply Low 12 from Gexa Energy, you'll get a fixed rate electricity plan that's designed for homes with an average usage from 1,000-2,000 kWh per month.
Your price includes a $100 bill credit every month when you use from 1000 to 2000 kWh.
With the Simply Low 12 Plan you get:
Average price as low as 3.9¢* per kWh (based on 1,000 kWh estimated usage)
Locked-in low price for 12 months
Includes a $100 bill credit every month you use from 1000 to 2000 kWh
Friendly and helpful customer care
60-Day Happiness Guarantee**
100% renewable energy - at no extra cost†
*This plan is only available to new residential customers and is subject to availability. The per kWh price varies by TDU. 3.9¢ per kWh price is only available to new AEP North residential customers and assumes an average monthly usage of 1,000 kWh on the Simply Low 12 plan including monthly energy charge, base charge, usage credit and TDU delivery charges in effect as of the issue date of this plan's Electricity Facts Label (EFL). Please refer to the EFL on our Shop for Plans webpage for more details. We reserve the right to change or cancel this offer at any time without notice. Additional terms and conditions may apply.
**Happiness Guarantee – If you're not happy with your new Gexa Energy residential plan, just call us within 60 days of your service activation date, change to another available Gexa Energy plan, and we'll waive the early cancellation fee on your first plan; applies one time only for new Gexa Energy residential customers. Your contract term will restart with your second plan. Offer subject to change or withdrawal prior to customer acceptance.
†Gexa purchases renewable energy certificates from wind and solar generation to match 100% of your electricity usage.
Gexa Energy, LP PUCT #100272