Save more than just money with the help of solar power
Solar energy is generated by harnessing the light and heat radiated by the sun and converting it for use in homes. Gexa is committed to providing Texans with home energy plans powered by 100% renewable energy that harnesses the potential of the sun, Earth's greatest energy resource. Our low-rate plans are the smart choice for you, for your family, for Texas.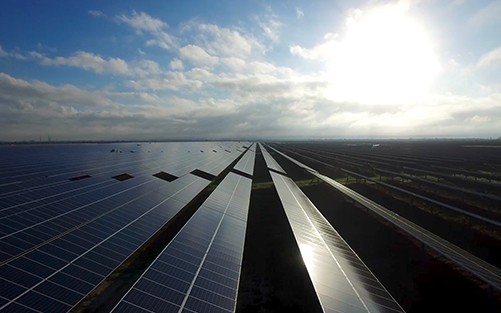 How solar energy works
Solar power is renewable energy generated by capturing the light and heat radiated by the sun. Sunlight is absorbed by photovoltaic (PV) cells in solar panels that permit photons to release electrons free from atoms, creating an electric current.

A better and cleaner Texas
Solar energy is seeing rapid growth in the U.S. as more people are learning of its advantages
There are no greenhouse gas emissions or waste byproducts resulting from the generation of solar energy and it is a completely silent process.1
Take advantage of one of the state's greatest natural resources while doing what's best for Texas and your family.
At Gexa, we believe you shouldn't have to choose between caring for the environment and getting a great low rate on electricity. That's why we are proud to offer plans that meet this growing need at no additional cost.
Make the choice that makes the difference

At Gexa, we know that investing in green energy is more than just talk. It's good for the environment, your family and for Texas. Choosing renewable energy plans means all of us will be on our way to a cleaner, greener future.
View available plans for your area.