Renewable Energy at No Additional Cost!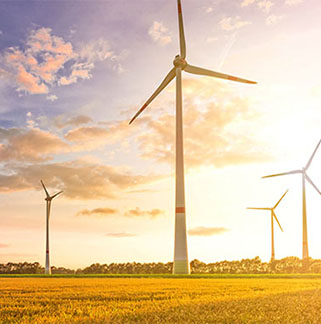 At Gexa Energy, we're flipping the switch with clean and renewable energy—at no additional cost! As part of NextEra Energy Resources, the world's largest generator of wind and solar energy, Gexa Energy is committed to providing green energy plans to customers and supporting the development of renewable energy resources.
A Powerful Choice
We're dedicated to the lives of Texans, and with our plans backed by 100% renewable energy, customers don't have to choose between caring for the environment and low cost. Consumer desire for clean energy is on the rise, and we offer plans that meet this growing need at no additional cost.
Across the United States, the conversation about clean energy continues to heat up as consumers become savvier about their energy options. The majority of consumers expect renewable sources to increasingly support their energy needs, with 70% of Americans surveyed by Consumer Reports agreeing that "they expect electricity generation to become cleaner over time." 1
Gexa provides renewable energy plans through the purchase and retirement of renewable energy credits, or RECs, from Texas wind and solar farms, matching the amount of electricity its customers use.
1"Consumer Reports 2018 Energy Utilities Survey Report Introduction …" https://advocacy.consumerreports.org/wp-content/uploads/2018/10/CR-2018-Energy-Utilities-Survey-Report-1.pdf. Accessed 26 Jul. 2019.