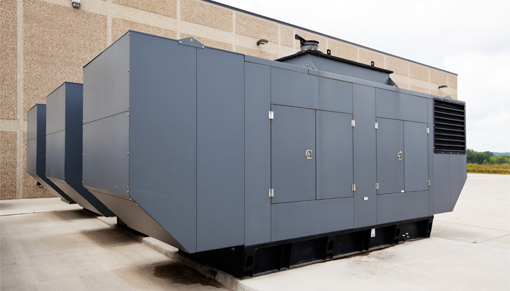 In an unexpected power outage, you want to be sure your facilities are prepared. System resiliency is becoming increasingly important to commercial, industrial and educational facilities across the U.S., and globally. Resiliency plans that include not only solar power and batteries, but also backup generation, which provides solid redundancy. Having multiple energy sources gives you the ability to protect your building's equipment and product. Now is the time to assess your commercial facility and determine the steps necessary for adding backup generation to your power mix.
How Backup Generation Works
When the primary power source for a property is interrupted, a backup generator will activate within seconds and provide power to the facility. These backup generators typically use diesel, natural gas, propane or gasoline and can come in a variety of sizes to meet your power needs. Once the main source of power is restored, your backup generator will wind down to a stop until it is needed again.
The Benefits of Backup Generation 

Your machinery, technology and building equipment is protected: Given commercial backup generators usually stay in operation for some period of time after the main power source returns, your equipment won't experience a sudden change in voltage when the power comes back on. 

Employee safety: You and your employees can continue to work on computers, operate equipment and know lights will remain on and security systems will still be online.