As someone in charge of energy management, energy planning, buying and budgeting, you know that the options and opportunities to meet your obligations and the challenges they present stretch far beyond simply securing the "best price" for your electricity supply. With energy technology advancing, and a heightened awareness and focus on carbon reduction, today's commercial energy and sustainability strategies must include deeper insight that goes well beyond low-cost commodity procurement.

Energy optimization at the large business or enterprise-level now requires optimization from three primary areas and stretches across multiple departments and functions within the organization. From facility equipment upgrades to renewable assets, battery storage to electricity supply; only when there's a strategy in place, can cost, risk and sustainability goals be optimized.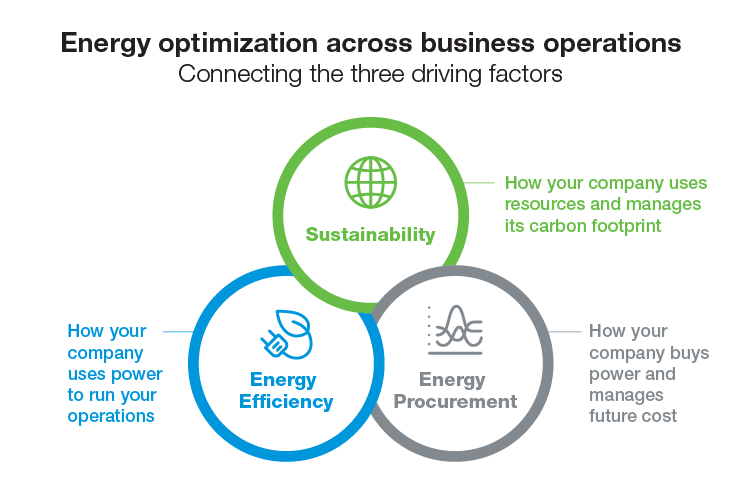 Once you understand the potential cost savings and sustainability benefits of certain energy-related initiatives such as demand response, onsite or off-site solar and battery storage, you can then take a deeper dive into your operation, facilities, and energy usage data to develop a road map designed to achieve your goals. Each of the actions you undertake will have an impact on the economics of subsequent actions so it's a good idea to evaluate everything together and ensure your electricity supply contract is structured correctly to maximize the benefits of what you are about to buy.