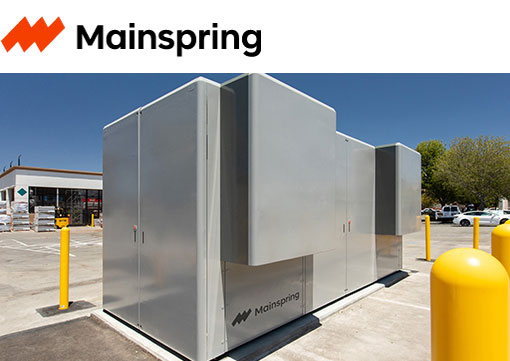 NextEra Energy Resources and Mainspring Energy offer a new way to achieve energy cost savings with an innovative, low-emissions technology. 
Cost savings are achieved with the linear generator by offsetting both energy and demand charge savings. The linear generator offers low cost electricity because of its use of standard materials and manufacturing processes along with low maintenance costs. Once installed, the linear generator can be efficiently operated on a variety of fuels, including low cost natural gas or renewable biogas. When paired with a renewable energy resource such as solar, the linear generator is able to adjust its power output to prioritize and maximize the value of onsite renewable generation.
Resilient on-site power is a key offering of the linear generator. The linear generator has backup and black start capabilities, which allow it to isolate and operate during a grid shutdown or outage. This is instrumental in maintaining power assurance and resiliency, especially for facilities with sensitive operations and critical infrastructure. 
Renewables pairing is easy with the linear generator due to its fast load-following capabilities. It is equipped with proprietary technology that allows it to track load simply and without added cost or impact to efficiency, making it a perfect complement to intermittent renewable energy generation. With near-zero NOx emissions, the linear generator enables the clean, firm solution to a more complete sustainability program.