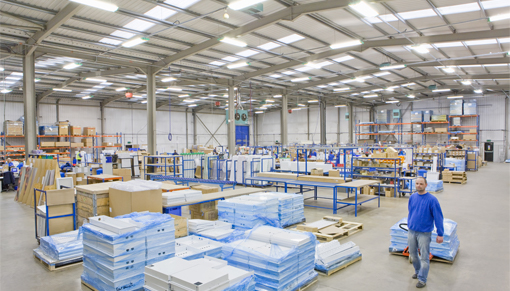 Did you know that 20–30%* of a commercial building's electricity bill is spent on lighting? For such a significant expense, shouldn't you ensure you have the proper light bulbs, fixtures and controls to eliminate waste and optimize light quality?

Through the services offered by Gexa Energy Solutions, a Gexa Energy company, you can improve lighting quality and generate immediate energy savings.

A Bright Decision
Gexa Energy Solutions manages the project from start to finish. First, we'll come to your facility to complete a preliminary audit and then use utility data points and field observations to provide potential energy-saving opportunities. If lighting fixtures should be replaced or retrofitted, we develop project cost and savings estimates, verify your business' eligibility for incentives and establish project goals. Once you accept the contract, we'll write up the full scope of work and estimate the savings associated with the upgrade. When the project is completed, we will provide proof that the installed project meets the original goals.