While most energy providers start by looking at how much energy an organization needs to buy, we believe that smart energy optimization begins with understanding how a company uses energy. Whether the goal is to reduce costs or carbon, or both, knowing how you use energy today allows us to identify the solutions that will achieve energy optimization and business goals.
 We believe that enterprise energy optimization is the way of the future for large organizations seeking to manage energy costs and risk while achieving sustainability goals. Energy management is now far more than simply prucureing the electric commodity. When an orgnanization manages energy from a strategic lense, financial and environmental goals can be achieved, risk reduced and resiliency secured.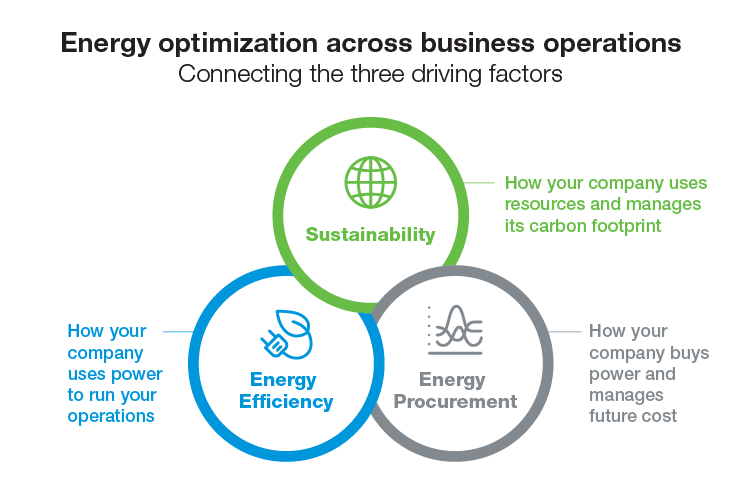 We design energy strategies that put our customers on the path to progress by leveraging our unique combination of financial strength and stability, operational excellence, experience in transacting, culture of innovation, and breadth and depth of energy services offered.

Our solutions are as unique as your business. The process we engage in with you will result in a solutions-based, data-driven strategy with a keen focus on goal achievement.