Find out how to compare electricity plans and choose the best retail electricity provider for you.
Texas has been a fully competitive market since 2002. You don't have to be tied to one price from a single provider. At Gexa Energy, we are always looking for ways to provide you with the best possible plans for affordable electricity because we know you have a choice.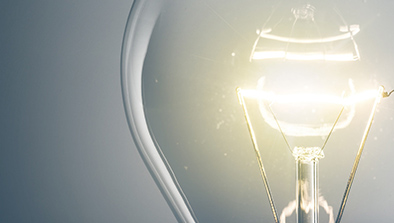 How to Compare Electricity Plans
The first step to take when shopping for electricity is to compare energy plans. A typical provider will offer several different plans to fit your needs. There are several factors to consider.
Typical Electricity Plans
Fixed - You will make a commitment to stay in a contract for a certain length of time (typically 6, 12 or 24 months) and pay the same price per kilowatt hour (kWh) every month. Electricity prices change all the time, and a fixed-price plan can protect you from fluctuating electricity generation costs before your contract expires.
Variable - Your price may vary from month-to-month; however, with a variable plan, you are able to sign-up on a fixed-price plan or switch to a different provider without an early termination penalty.
Read your Electricity Facts Label
All plans come with an Electricity Facts Label (EFL). It is helpful to understand the components in the EFL so you can find the best plan to fit your needs.
The Electricity Price section has a price table that shows prices at 500 kWh, 1000 kWh, and 2000 kWh. These are the average prices per kWh of electricity under the plan.
The Other Key Terms and Conditions section will explain your deposit, late fees, taxes and other fees.
The Disclosure Chart shows you the type of price you are paying, the length of your contract, early termination fees and how and when your price may change.
The Benefits of Shopping for Electricity Plans
Gexa Energy creates plans with the varied needs of our customers in mind. Choosing a plan with the right combination of features will ensure that you receive the greatest value for your money.
Ready to get started finding the best electricity plan? Get started.